About us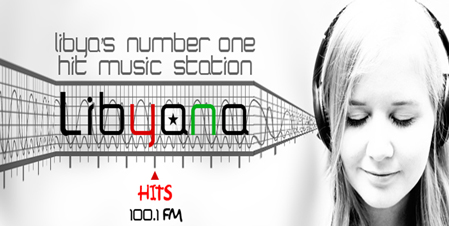 Who We Are?
LibyanaHits FM is a private CHR station (Commercial Hit Radio), broadcasting in Benghazi and its surroundings on 100.1 MHz, and online through our website www.Libyanahits.fmand mobile applications to the rest of the world. We are proud to be the first radio station to broadcast during the 17th February revolution.LibyanaHits FMManaged by a group of Libyan youth withlargeexperiences in media, broadcasting and music production. We also have a creative team that has proven to be pioneers in modern radio advertising and campaigns. LibyanaHits FMhas access to a large variety of high quality programing and exclusive content from Libya and around the world, we are also unique in that we are the first to air all the famous revolution songs exclusively, and maintain to broadcast the best Libyan content available in the market exclusively as a result of our partner ship with Sound Of Libya, which is recognized to be the best artist record label in Libya post February 17th 2011, hosting stars like Salah Ghaly, Mohamed Alwshayesh,AsmaSleem, IbnThabit Guys UnderGround and many more.
Mission
In a nation recovering from a 42 year dictatorship, government monopoly on media and a bloody war of liberation, we seek to take the steps forward in encouraging a modern society that values art, creativity,knowledge, optimism and is open to creativity cultures around the world.
LibyanaHits FM Entertains, educates, and informs. We seek to play our part in the reconstruction of the modern new Libya through media, by encouraging local talents and help initiate a market where creative talents can pursue their professional dreams, and as a result improve Libyan culture and soft power.
Post war Libya is coping with high levels of unemployment, ex combatants and a ruined infrastructure,we are keen on continuously training and educating local assets, and helping them free themselves from unemployment, and pursue a career in the vibrant media sector.Through these efforts we have an obligation to offer our service in the context of improving investment opportunities for local businesses and help them reach their goals by encouraging a vibrant market in radio advertising and consumer communication.
Our Shows
Naharak Gher
Naharak Gher is A Morning Show Hosted By Marawan Gargoum Comes to you Sunday to Thursday 11 AM to 2 PM
Sat
Mon
Tue
Wed
Thu
10:00 AM
On-Air
10:00 AM
On-Air
10:00 AM
On-Air
10:00 AM
On-Air
10:00 AM
On-Air
Electro
Electro Is 1 Hour Non-Stop Electronid Dance Music Show Hosted By Marwan Gargoum
Felterkena
Felterkena Is A Sports Radio Show Hosted By Ahmed Alfaitoury Comes To You Every Saturday 5PM to 6PM Winter Time, 7PM to 8:30PM Summer Time
Top 10 Libya
Top 10 Libya With Suhaib Alobaidy, A Radio Show that plays the most recent musical Charts Comes To you Sun to Thu 6PM to 7PM Summer TImes. 7PM to 8PM Winter Times
Sun
Mon
Tue
Wed
Thu
07:00 PM
On-Air
07:00 PM
On-Air
07:00 PM
On-Air
07:00 PM
On-Air
07:00 PM
On-Air